Best TH6 Bases with Links for COC Clash of Clans 2023 - Town Hall Level 6 Layouts
Advertisement: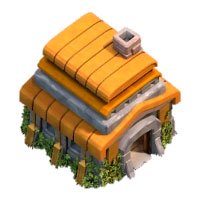 Having the Town Hall of 6th level you'll be able to build just 4 additional constructions and one new building – Air Sweeper, so try to farm (steal the resources of the other players) as much as possible on this level in order to pass more quickly to the 7th level of the Town Hall, that is much more interesting. But at this moment pay attention to the base plans for farming (and don't forget to train and upgrade your warriors, all the constructions and the Wall till the highest possible level).

Please choose your best TH6 Farm, Defense or War Base! You also can easily find here Anti Everything, Anti 2 Stars, Anti 3 Stars, Hybrid, Anti Giant, Anti Loot or Anti Dragon Bases, we have huge layouts collection!

We're trying to update COC Bases archive and add new 2023 Layouts with Links so you can Copy them!
In many Base Layouts, links are not yet available, but we are working on it. You can also help us by adding links in the comments!