Best TH3 Bases for COC Clash of Clans 2023 - Town Hall Level 3 Layouts
Advertisement: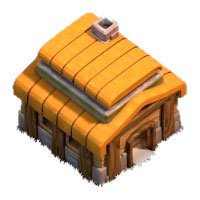 This page contains many examples to plan your base correctly and efficiently before upgrading Town Hall up to Level 4. Try to upgrade all troops and buildings as much as possible including the wall - at Town Hall Level 3, it doesn't take much time and can be done very easy. Here above you can see the effective variants of planning for your base.

Unfortunately, the Links are not yet available at the Town Hall Level 3, so it's impossible to copy them. 🙁
Please choose your best Defense, Farm or War Base!
We're trying to update COC Bases archive and add new 2023 Layouts!