Anti Everything Bases TH5 with Links - Defence Layouts 2023 - COC Clash of Clans
Advertisement: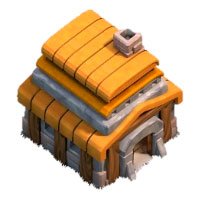 On Town Hall Level 5 the gameplay become more interesting. You will have access to golden walls, Spell Factory, additional Army Camp and Wizard Tower! Before upgrading the Town Hall to Level 6, upgrade all troops, buildings and wall as much as possible. Despite the expensive price of wall (20.000 of gold), it is very important to protect your Town Hall or resources, choose the effective base planning among those presented above.

Please choose your best COC TH5 Farm, Defense or Clan Wars League Base! You also can easily find here Anti Everything, Anti 2 Stars, Anti 3 Stars, Hybrid, Anti Loot and CWL Bases, we have huge layouts collection!

We're trying to update COC Bases archive and add new 2023 Layouts with Links so you can Copy them!
In many Base Layouts, links are not yet available, but we are working on it.